Archive
This post is archived and may contain outdated information. It has been set to 'noindex' and should stop showing up in search results.
Terraria Floating Brick Fortress with Traps
Here is a fortress house built in Terraria. It is able to house 18 NPCs and is well-protected from most hazardous events.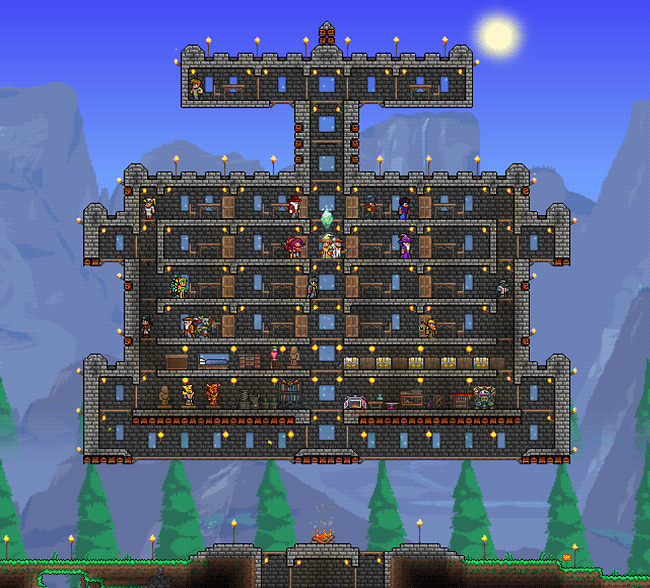 Features
Floats above ground to prevent access by most mobs.
Spiky ball, flame, and spear traps connected to a switch.
Built from incorruptible gray brick.
Able to house 18 NPCs with quick access to all through central shaft.
Outer layer "buffer zone" to better protect NPCs.
Six protected access points.
Mine shaft rope access to underworld hell.
Heart lantern and campfire buff in range.