Minecraft Floating Island and Buildings
Please note that this post is over a year old and may contain outdated information.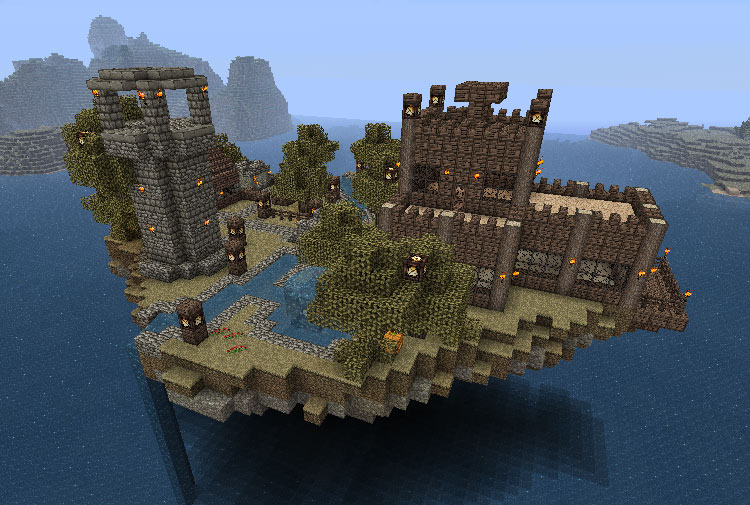 A floating island created in Minecraft. The inside of the island is hollow, with a hidden trap door that leads to it. Screenshots were taken with
John Smith Texture Pack
.
World Download:
minecraft-world-floatingisland.zip