How to Disable Intro & Loading Movies in XCOM: Enemy Unknown
Please note that this post is over a year old and may contain outdated information.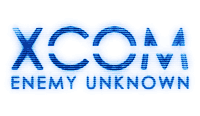 There are two ways to disable movies in XCOM. One is to edit the
XcomEngine.ini
file, which I have had mixed results with, and the other is to physically move the movie files, which I have had good luck with.
In additional to being able to disable intro and loading movies, physically moving movie files allows you to disable any movie you want. And if you install the
Bink Video Player
, you can view the movies outside of the game, to more easily decide which to disable.
To disable movies, find the movies folder, which resides in your steamapps folder. Here is the full path of a typical default installation:
C:\Program Files\Steam\steamapps\common\XCom-Enemy-Unknown\XComGame\Movies
Inside this folder, create a folder called "Skip Movies" or something like that. Any movies you move there will no longer be played. The game will skip them.
The files you want to move to disable all intro movies are these:
1080_Logo_2KFiraxis.bik
1080_UE3TechLogo.bik
Logo_2KFiraxis.bik
UE3TechLogo.bik
1080_ESRB.bik
As you play through the game, you may grow tired of some of the repeated cut scenes and other movies. Feel free to move them. Here is a list of common ones that you may want to disable:
1080_BattleOver_LOC.bik
1080_CIN_Intro_Movie_LOC.bik
1080_TP_DropshipLaunch.bik
1080_TP_DropshipReturn.bik
1080_TP_UnloadScreen.bik
1080_TUT_TP_UnloadScreen_LOC.bik
BattleOver_LOC.bik
CIN_TP_WelcometoEngineering_LOC.bik
CIN_TP_WelcometoScienceLabs_LOC.bik
CIN_TUT_SurvivorReturns_LOC.bik
TP_DropshipLaunch.bik
TP_DropshipReturn.bik
TP_UnloadScreen.bik
That should make getting into missions and getting back to the main screen a little quicker. The movie file names are fairly self-explanatory, and you probably don't want to disable all of them on your first play through. Some you may want to disable very early on. Personally, I can only see the dropship launch and return so many times...
Also, there are a bunch of "LogoLegal" movie files that probably aren't needed. I disabled those as well:
1080_LogoLegal_PCConsole_DEU.bik
1080_LogoLegal_PCConsole_ESN.bik
1080_LogoLegal_PCConsole_FRA.bik
1080_LogoLegal_PCConsole_INT.bik
1080_LogoLegal_PCConsole_ITA.bik
1080_LogoLegal_PCConsole_JPN.bik
1080_LogoLegal_PCConsole_KOR.bik
1080_LogoLegal_PCConsole_POL.bik
1080_LogoLegal_PCConsole_RUS.bik
LogoLegal_PCConsole_DEU.bik
LogoLegal_PCConsole_ESN.bik
LogoLegal_PCConsole_FRA.bik
LogoLegal_PCConsole_INT.bik
LogoLegal_PCConsole_ITA.bik
LogoLegal_PCConsole_JPN.bik
LogoLegal_PCConsole_KOR.bik
LogoLegal_PCConsole_POL.bik
LogoLegal_PCConsole_RUS.bik
LogoLegal_PS3_DEU.bik
LogoLegal_PS3_ESN.bik
LogoLegal_PS3_FRA.bik
LogoLegal_PS3_INT.bik
LogoLegal_PS3_ITA.bik
LogoLegal_PS3_KOR.bik
LogoLegal_PS3_POL.bik
LogoLegal_PS3_RUS.bik
LogoLegal_Xbox360_DEU.bik
LogoLegal_Xbox360_ESN.bik
LogoLegal_Xbox360_FRA.bik
LogoLegal_Xbox360_INT.bik
LogoLegal_Xbox360_ITA.bik
LogoLegal_Xbox360_KOR.bik
LogoLegal_Xbox360_POL.bik
LogoLegal_Xbox360_RUS.bik
I'm not sure where those are used, but it can't hurt and could potentially free up some memory.