Archive
This post is archived and may contain outdated information. It has been set to 'noindex' and should stop showing up in search results.
Besiege Stable Flying and Hovering Machine with Guns (PC Game)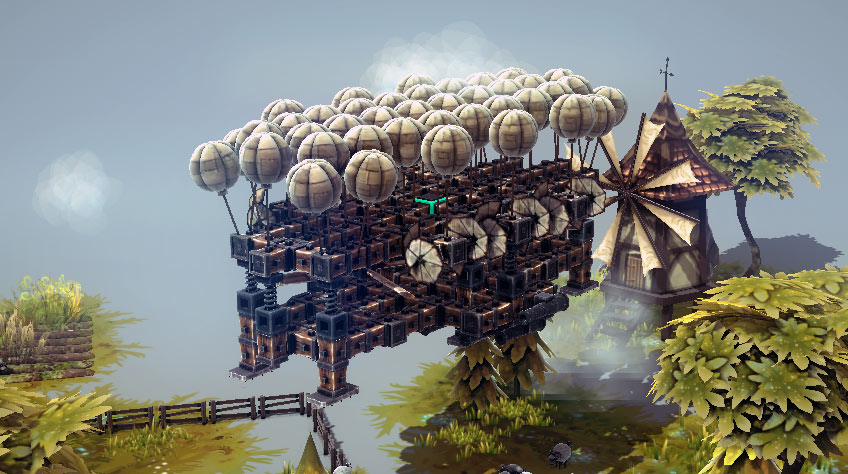 Building a flying machine in Besiege can be very difficult. Building one that can hover and make precise movements, while still carrying weapons, is even more difficult. With version 0.04, the developers made that a bit easier with the addition of Balloons. But you still need movement and elevation control.
Here is a flying machine that can move, hover, and change elevation quickly and precisely. The two props that sit underneath the balloons spin in opposite directions and at the right speed to allow the vehicle to hover. The props' spinning blocks are placed on powered wheels, which are used to either speed up or slow down the props, which changes elevation.
Download
Download the bsg file here
(use right-click, save as) and place it into the
SavedMachines
folder in your Steam installation. Example path:
C:/Program Files/Steam/steamapps/common/Besiege/Besiege_Data/SavedMachines/
If you can't find the SavedMachines folder, make sure you have at least played the game and saved a machine (to make sure the folder is created), and then do a search for that folder name.