Archive
This post is archived and may contain outdated information. It has been set to 'noindex' and should stop showing up in search results.
Besiege Armored Wheel Enemy Soldier Meat Grinder (PC Game)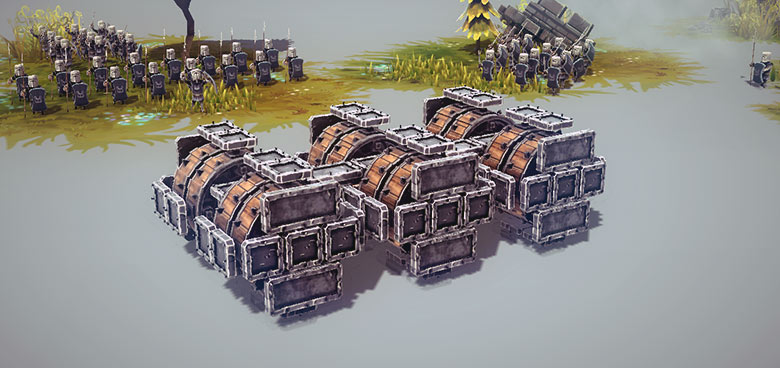 Armored-wheel machine build in the Besiege PC game. Grinds up enemies while withstanding archer attack. Able to move and steer very quickly. View the video of it in action on
The Queen's Fodder
level.
Download
Download the bsg file here
(use right-click, save as) and place it into the
SavedMachines
folder in your Steam installation. Example path:
C:/Program Files/Steam/steamapps/common/Besiege/Besiege_Data/SavedMachines/
If you can't find the SavedMachines folder, make sure you have at least played the game and saved a machine (to make sure the folder is created), and then do a search for that folder name.