How To Get Dark Keyboard Background In Android 5.0 Lollipop
Please note that this post is over a year old and may contain outdated information.
The new default keyboard in Android 5.0 Lollipop has a light/white background, which is a departure from previous versions of Android that had a dark background. If you want to change it to a dark background, or revert to the previous Holo keyboard style, follow these steps.
Step 1
On any screen where the keyboard is up, such as when text messaging, long-hold on the
,
(comma) key until a settings cog pops up, then release:
Step 2
On the menu that pops up, click "Google Keyboard Settings":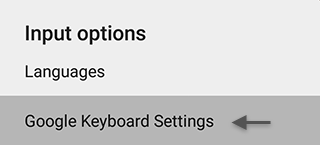 Step 3
On the Google Keyboard Settings screen, tap "Appearance & layouts":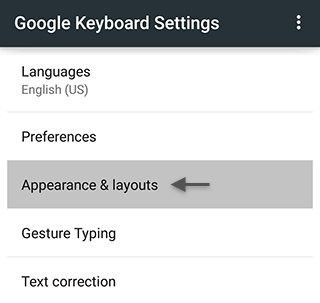 Step 4
On the Appearance & layouts screen, tap "Theme":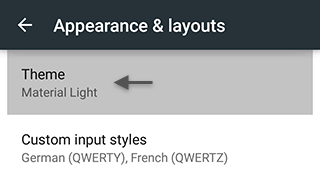 Step 5
On the Theme screen, you can select from several different keyboard themes. Choose "Material Dark" if you want the new style keyboard but with a dark background. You can also revert back to Holo, which was the keyboard used in Android 4.4 KitKat: