Alternative Email App To Android 5.0 Lollipop Gmail With Combined Inbox
Please note that this post is over a year old and may contain outdated information.
Update:
Gmail now has a combined inbox. Just use the "All inboxes" button on the slide-in menu.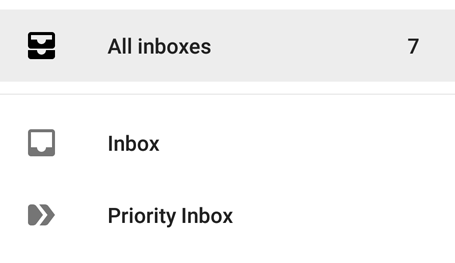 Continue reading on for some Gmail alternatives.
Google has done away with the stock email app in Android 5.0 Lollipop. You're now forced to use the new and improved Gmail. If you try to open the stock email app, you'll get this message:
"Email has moved. The Gmail app now lets you view all of your email accounts."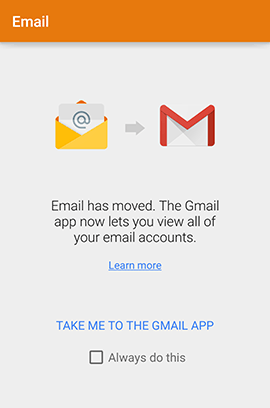 Combined Inbox
The new Gmail is a fine app, but it lacks a combined inbox. Being able to view all email accounts in one screen is crucial for those with multiple email accounts. The best solution, at least until Google updates Gmail with a combined inbox (if they ever do), is to get a good 3rd party email app.
Email Apps
I tried out several highly-rated email apps, but many of them had annoying interface features or felt cumbersome. One even had large iPhone-esque square tabs along the bottom. I wanted something with the simplicity of the stock email app, no ads, and a clean interface.
After going through close to a dozen email apps, I narrowed it down to two good email apps that I liked:
MailWise
and
Outlook
. They both work with all of the major email providers, have Exchange support, and have a unified (combined) inbox view.