Permanently Turn Off Google Search Personal Results
Please note that this post is over a year old and may contain outdated information.
To turn Google Personal Results off permanently, so that you don't have to click "Hide personal results" every time you search, go into your Search settings. This is accessed by clicking on the cog in the upper-right: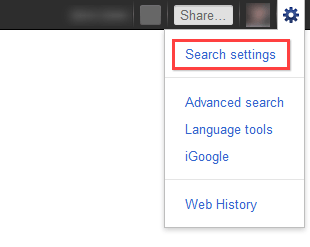 Once on the search settings page, click the "Do not use personal results." radio button:

You're done.
Note that this doesn't remove Google+ results from the side bar. It just prevents Google from showing you results from your Google+ and circled Google+ accounts. You also need to be signed in to your Google account before these options are visible.