Archive
This post is archived and may contain outdated information. It has been set to 'noindex' and should stop showing up in search results.
How To Remove Yahoo's Empty Inbox Folder Video Ads
Yahoo has video ads that auto-play when you empty your spam folder or have an empty inbox or other folder. When they first introduced them you could disable them, but shortly afterwards Yahoo made them permanent. Here is an easy way to remove them completely using any standard ad blocker.
uBlock Origin
To block these video ads from showing up, you'll need the uBlock Origin browser extension for either
Chrome
or
Firefox
. This extension has the ability to block 3rd party iframes, which is what is required here. Normal element filtering or source blocking won't work, since Yahoo changes the names of their source and elements dynamically with each page load.
Advanced Mode & Dynamic Filtering Pane
First, follow
this guide
to learn how to enabled Advanced Mode and view the Dynamic Filtering Pane. Then,
follow this guide
to learn how to disable 3rd-party frames (iframes) permanently across all sites.
This is what your dynamic filtering pane should look like when you're done. Don't forget to hit the lock button to make the changes permanent.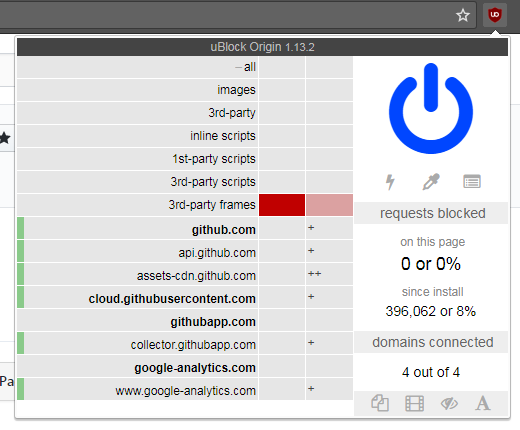 Notes
You may have to occasionally "unbreak" a website if its functionality relies on a 3rd party iframe. This should be very uncommon.
Legacy
The previous version of Yahoo Mail has video ads that could be blocked with this simple filter:
mail.yahoo.com/neo/video?channels=emptyfolder
Unfortunately, that no longer works with the current version.