How to Disable Video Autoplay on Facebook's Website
Please note that this post is over a year old and may contain outdated information.
Here is a step-by-step guide with pictures showing you how to stop videos from auto-playing on the Facebook website. This is not applicable to the Facebook app, just facebook.com when accessed on a computer.
Step 1
Click the drop-down arrow in the upper-right corner of any Facebook page and click "Settings":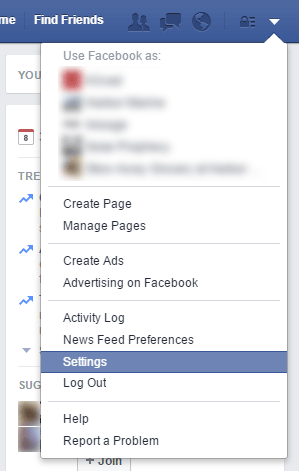 Step 2
On the Settings page, click "Videos" on the left column towards the bottom: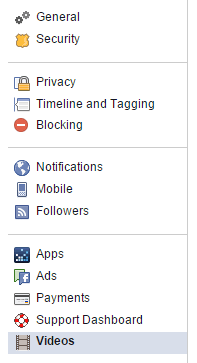 Step 3
On the Video Settings page, click the drop-down option for Auto-Play Videos and change it to "Off".