How to Block YouTube Video "End Screens" Overlays and Subscribe Thumbnail at End of Video
YouTube has recently added
End Screens
as an option for publishers. Similar to annotations, these overlay over the current video while it's playing, but unlike annotations they cannot be dismissed. These end screens appear in the final 10-15 seconds of the video and can contain thumbnails for videos, channels, and websites: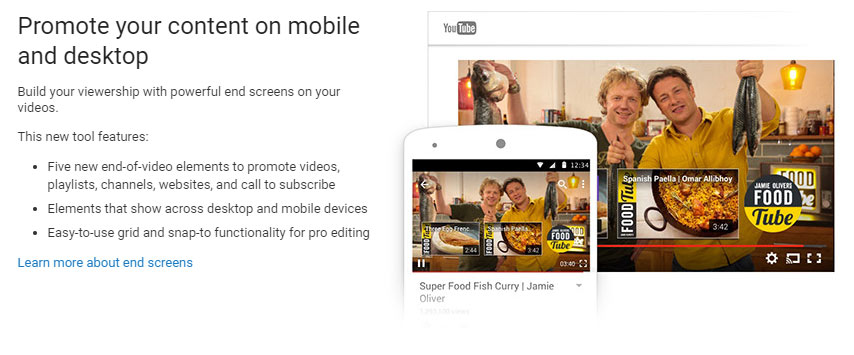 Many publishers create their videos with some buffer content at the end specifically designed to work well with overlay videos. However, when the publisher doesn't do this but still decides to enable end screens, it can lead to much of the content of the video being obscured. If these end screens are bothering you, you can block them using an ad blocker browser extension and a simple filter.
Use an Ad Blocker
To block the end screen videos from showing up, you'll need an ad blocker extension or plug-in for your browser. If you don't already have one, you can get one from your browser's extension/plug-in page. I recommend µBlock Origin for either
Chrome
or
Firefox
. Any one that supports the AdBlock Plus filter syntax will work.
Adding a Custom Filter
Once you have the ad blocker installed, you'll need to add one custom filter to remove YouTube end screen videos. You can do this in the "My filters" section of uBlock, which can be found depending on your browser at:
Chrome
More Tools > Extensions > uBlock Origin Options > My filters
Firefox
Add-ons > Extensions > uBlock Origin Options > Show Dashboard > My filters
Add this filter on its own line (copy and paste it) and then hit "Apply changes":
youtube.com##.ytp-ce-element
You shouldn't need to restart your browser.
Reverting Back
If you want to revert back to allowing end screen videos, you'll have to remove the filter from your custom filters.