Archive
This post is archived and may contain outdated information. It has been set to 'noindex' and should stop showing up in search results.
Facebook: Line Breaks in Comments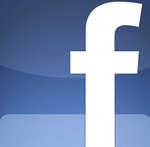 Facebook just made a minor change to their comment system. You now
"Press enter to post your comment"
instead of clicking a post button. This means that you can't press enter to make a line break!
Have no fear, you can use shift-enter to create a line break. I'm sure there will be plenty of people prematurely posting comments because of this.

Update:
The "Press enter to post your comment" text goes away once you've posted a few comments (or it could be time based).