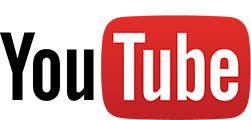 YouTube Audio Quality Bitrate Used For 240p, 360p, 480p, 720p, And 1080p
by Nick Vogt - Jun 10, 2014 -
YouTube plays audio quality independent of the video quality selected, and will usually stream 192 kbps AAC audio if the originally-uploaded video had high-enough audio quality available. This 192 kbps audio will be played in most cases, whether the user selects 240p, 1080p, or anything in between.
I tested both HTML5 and Flash players and found that YouTube played full 192 kbps AAC audio at all resolution settings, including 144p, 240p, 360p, 480p, 720p, and 1080p. I also used Fiddler to throttle down the Internet speed in order to test it, with the same results. YouTube may still store lower-quality audio and might play it in specific circumstances, but I could not get it to.
This is a change to how YouTube used to play audio. Prior to 2014, YouTube would play a specific audio bitrate depending on the video quality selected. For example: 240p would get 64 kbps MP3, 360p would get 128 kbps AAC, and 720p would get 192 kbps AAC. For a full list of the legacy bitrates that YouTube used, see the tables further down.
Legacy Audio Quality
Prior to 2014, videos would have had these audio qualities, as long as the originally-uploaded video had a high enough audio bitrate or was lossless:
| Resolution | Audio Bit Rate | Compression |
| --- | --- | --- |
| Original | 192 kbps | AAC |
| 1080p | 192 kbps | AAC |
| 720p | 192 kbps | AAC |
| 480p | 128 kbps | AAC |
| 360p | 128 kbps | AAC |
| 240p | 64 kbps | MP3 |
Occasionally you could find a 240p-only video that had a 96 kbps audio bitrate.
YouTube would often update older videos to play better audio quality, if that higher quality audio was saved when it was originally uploaded.
Prior to July 2012, YouTube used these audio qualities:
| Resolution | Audio Bit Rate | Compression |
| --- | --- | --- |
| Original | 152 kbps | AAC |
| 1080p | 152 kbps | AAC |
| 720p | 152 kbps | AAC |
| 480p | 128 kbps | AAC |
| 360p | 128 kbps | AAC |
| 240p | 64 kbps | MP3 |
Prior to May 2011, YouTube used these audio qualities:
| Resolution | Audio Bit Rate | Compression |
| --- | --- | --- |
| 1080p | 128 kbps | AAC |
| 720p | 128 kbps | AAC |
| 480p | 128 kbps | AAC |
| 360p | 128 kbps | AAC |
| 240p | 64 kbps | MP3 |
Prior to March 2011, YouTube used these audio qualities for several years:
| Resolution | Audio Bit Rate | Compression |
| --- | --- | --- |
| 1080p | 128 kbps | AAC |
| 720p | 128 kbps | AAC |
| 480p | 96 kbps | AAC |
| 360p | 96 kbps | AAC |
| 240p | 64 kbps | MP3 |
Related articles: