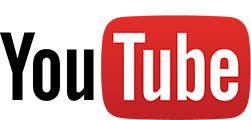 YouTube Audio Quality Bitrate Used For 360p, 480p, 720p, 1080p, 1440p, & Up
YouTube streams video and audio separately and the website player combines them on the fly. Due to this, the audio bitrate is no longer affected by the video quality selected. In most cases, the audio you hear while watching a YouTube video is
approximately 126 kbps AAC
(MPEG-4 audio in an M4A container). Changing the video quality will not impact the audio stream that is playing.
126 kbps might sound like a low bitrate, but the compression YouTube uses is very good. I compared it to a 192 kbps version and had a hard time telling the difference (two audio streams playing in tandem <audio> elements with JavaScript flipping between them seamlessly).
Testing Method
I created test videos with 320 kbps and 256 kbps AAC audio at three resolutions: 3840x2160 (2160p), 1280x720 (720p), and 640x360 (360p). After uploading them to YouTube and allowing them time to process, I analyzed the network traffic during playback to determine the size of the audio stream YouTube was using.
At all resolutions, from 144p to 2160p, I found that YouTube did not change the audio stream that was playing. I tested it both in the embed iframe and on the YouTube website, in both Chrome and Firefox (HTML5 and Flash players).
I was able to determine the exact size of the audio stream in bytes, which then leads to an easy kbps calculation with the length in seconds of the video (or average kbps if VBR). For more information on how I determined this through network traffic, please
see this post
. My test videos had approximately 126.3 kbps.
To make sure YouTube doesn't give special treatment to big name artists, I also tested two 1080p music videos from YouTube's trending page. Here is the raw data that I was able to extract from the network traffic:
http://www.youtube.com/watch?v=e-ORhEE9VVg
272 seconds long
4,374,789 bytes total audio file size
16,083.8 bytes/second
128,670.3 bits/second
125.7 kbpshttp://www.youtube.com/watch?v=Ezc4HdLGxg4
283 seconds long
4,558,921 bytes total audio file size
16,109.3 bytes/second
128,874.1 bits/second
125.9 kbps
No real difference in kbps here. Still around 126 kbps.
Listening Test
I did an additional unscientific listening test, and found no change in audio sound while changing video qualities. No surprise there as it just confirms what the network traffic shows.
Official Bitrate Table
Google still recommends uploading videos with much higher audio bitrate, as it gives their compression software more quality data to work with (thanks for pointing that out Don Joe). From
this article
, here is Google's recommended bitrates for videos when you export them from your software:
| Resolution | Mono Bitrate | Stereo Bitrate | 5.1 Bitrate | Format |
| --- | --- | --- | --- | --- |
| 2160p (4k) | 128 kbps | 384 kbps | 512 kbps | AAC |
| 1440p (2k) | 128 kbps | 384 kbps | 512 kbps | AAC |
| 1080p | 128 kbps | 384 kbps | 512 kbps | AAC |
| 720p | 128 kbps | 384 kbps | 512 kbps | AAC |
| 480p | 64 kbps | 128 kbps | 196 kbps | AAC |
| 360p | 64 kbps | 128 kbps | 196 kbps | AAC |
If you need a more powerful PC to edit at higher resolutions, I recommend one of these
i5 or i7 computers
.
Technical Details of Network Traffic
For more details on how YouTube streams video and audio, and the http requests involved, please
see this post
.
Audio 192 kbps for Downloads
YouTube makes available complete video files with audio (called "Stream Maps") that you can download directly from YouTube, assuming there are no restrictions on the video (VEVO won't work generally). These are usually what the various YouTube downloaders access, including
the YouTube downloader I wrote
. The "hd720" Stream Map of a video, if available, will often have 192 kbps audio (I checked with ffmpeg). I am not sure if this is upsampled or not, but it is not what plays on the actual YouTube player (the YouTube player uses separate video and audio streams called "Adaptive Formats").
Use
this tool
to see what is available to YouTube downloaders, and download videos directly without needing extra software. Keep in mind that videos with restrictions will just show a blank page when trying to download them.
Legacy Audio Quality
YouTube didn't always have a set audio stream. Prior to 2014, YouTube would play a specific audio bitrate depending on the video quality selected. For example: 240p would get 64 kbps MP3, 360p would get 128 kbps AAC, and 720p would get 192 kbps AAC. For a full list of the legacy bitrates that YouTube used, see these tables.
From July 2012 to some time in 2013, YouTube used these bitrates, as long as the originally-uploaded video had a high-enough bitrate or was lossless.
| Resolution | Audio Bit Rate | Compression |
| --- | --- | --- |
| Original | 192 kbps | AAC |
| 1080p | 192 kbps | AAC |
| 720p | 192 kbps | AAC |
| 480p | 128 kbps | AAC |
| 360p | 128 kbps | AAC |
| 240p | 64 kbps | MP3 |
Occasionally you could find a 240p-only video that had a 96 kbps audio bitrate.
YouTube would often update older videos to play better audio quality, if that higher quality audio was saved when it was originally uploaded.
Prior to July 2012, YouTube used these audio qualities:
| Resolution | Audio Bit Rate | Compression |
| --- | --- | --- |
| Original | 152 kbps | AAC |
| 1080p | 152 kbps | AAC |
| 720p | 152 kbps | AAC |
| 480p | 128 kbps | AAC |
| 360p | 128 kbps | AAC |
| 240p | 64 kbps | MP3 |
Prior to May 2011, YouTube used these audio qualities:
| Resolution | Audio Bit Rate | Compression |
| --- | --- | --- |
| 1080p | 128 kbps | AAC |
| 720p | 128 kbps | AAC |
| 480p | 128 kbps | AAC |
| 360p | 128 kbps | AAC |
| 240p | 64 kbps | MP3 |
Prior to March 2011, YouTube used these audio qualities for several years:
| Resolution | Audio Bit Rate | Compression |
| --- | --- | --- |
| 1080p | 128 kbps | AAC |
| 720p | 128 kbps | AAC |
| 480p | 96 kbps | AAC |
| 360p | 96 kbps | AAC |
| 240p | 64 kbps | MP3 |