Showing only posts with tag minecraft

Here is a list of basic Minecraft server commands that you should know to operate a Minecraft server. For a more complete list, see the
Minecraft Wiki
.
You can enter these commands directly into the
Minecraft server program
or proceed them with a slash (
/
) in the chat window in-game (as long as you have operator permission)...

Setting up a Minecraft server on your home Windows computer is fairly easy. With basic knowledge of computers and networking, you can be playing with friends over a local area network (LAN) or the Internet in minutes. Just make sure your computer is up to the task. You should have at least a 2ghz dual-core processor (CPU), 2 gigabytes of memory (RAM), and a fast Internet connection (if your friends are connecting via the Internet). Not sure if it'll work? The only way to know for sure is to give it a try! So read on...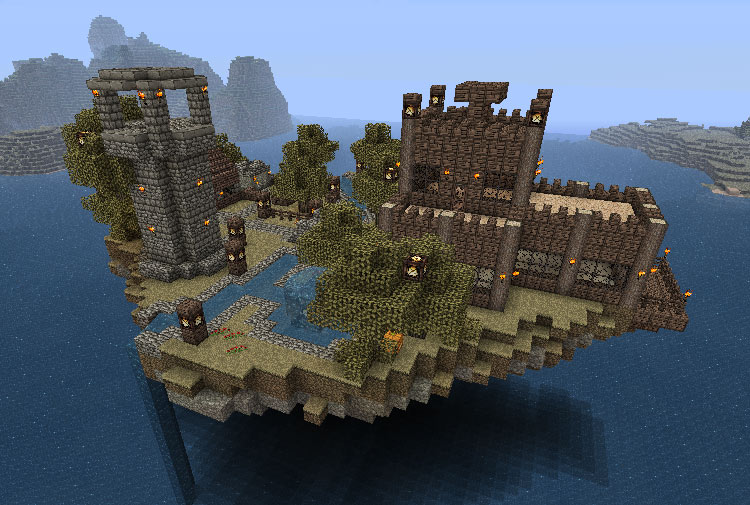 This is the floating island I created in Minecraft. No, it's not as amazing as
this one
, but it is a one-man creation, and damn, floating islands are hard to make in Minecraft (not using any editing tools). Anything not in the shape of a cube tends to be difficult...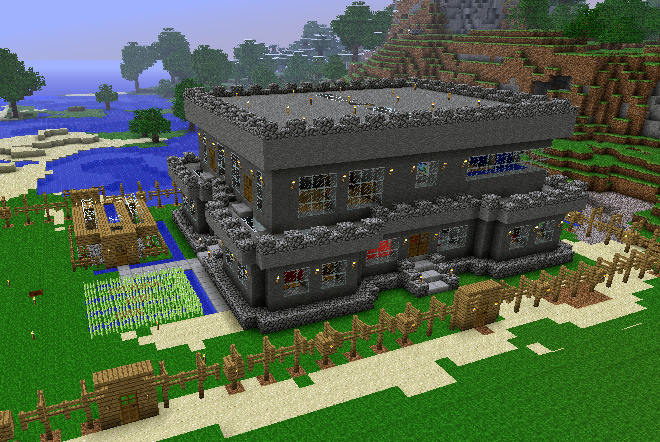 My friend and I were living in a make-shift fort located under our mob spawner for quite some time on my private Minecraft server. The problem with this was that the mob spawner was quite effective, and often times mobs would glitch and "pop" outside of the central drowning area, since there were just so many getting packed in there. Occasionally this would be a creeper, which would cause all sorts of havoc with our chests. So we decided to build a more permanent, and much safer building...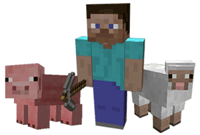 Minecraft is a game about mining, building, exploring, crafting, and surviving. There is something for everyone. You can build huge structures, decorate to your heart's content, explore dark caves, mine blocks and ores to craft with, build railway systems, and much more...
I purchased Minecraft a month or so ago, right before the beta came out. The biggest draw for me was the online multiplayer, so I searched for a good SMP (survival multiplayer) server to join. After looking at several different ones, logging in and exploring a little bit, I landed on Minetown.
The first thing you have to do when you enter a new Minecraft world is to build a house, right? So what better house to build than a castle?