Showing only posts with tag facebook

Facebook is a complex web application with many settings. Some of these settings can be hard to find, mainly because the path to get to them changes every time Facebook changes their layout. Deleting an app or game used to be more difficult, but now can be accessed fairly easy from the side bar on the home page. However, not all apps are displayed in this side bar. To find a complete list of all of your apps, and be able to delete them or change their settings, follow these steps...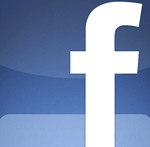 Facebook just made a minor change to their comment system. You now
"Press enter to post your comment"
instead of clicking a post button. This means that you can't press enter to make a line break!
Have no fear, you can use shift-enter to create a line break. I'm sure there will be plenty of people prematurely posting comments because of this...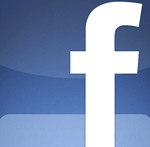 "Why is my Facebook information being displayed on other web sites?"
That's the question I asked myself after visiting Rotten Tomatoes recently. It turns out there's a new Facebook feature I didn't know about that is sharing my information. The best part, it's been out for several months and I didn't know about it...
Micro-Transactions
In an effort to monetize Facebook games beyond advertisements, most all big games offer some way to pay real money to gain in-game currency or items. The annoying part is that many games, including FarmVille (the most popular Facebook game with over 80 million active users), make it nearly impossible to get a lot of the game content without resorting to real money.

Share With Your Friends
In some games, completing the most minor challenge or event will prompt you to share it with your friends, which then spams your friends' news feeds (unless they have blocked that game, which most probably have). This is downright annoying for both the game player and his or her friends. You purchased a dagger in Sword Battle!? Oh wow that's awesome!